Portuguese Celebration Dinner
Portuguese Celebration Dinner
Once again we will host an evening celebrating Portuguese cuisine, wine and music. We will prepare a delicious four-course dinner and we will also have a wine pairing option. 
Two amazing musicians will be with us, Monica da Silva and Chad Alger. They will be playing beautiful music, singing both in Portuguese and English.
Doors open at 5:30. The price for this event is depending on the entree you select and can be found on the menu. Reservations are a must so please call us at 530-894-3463.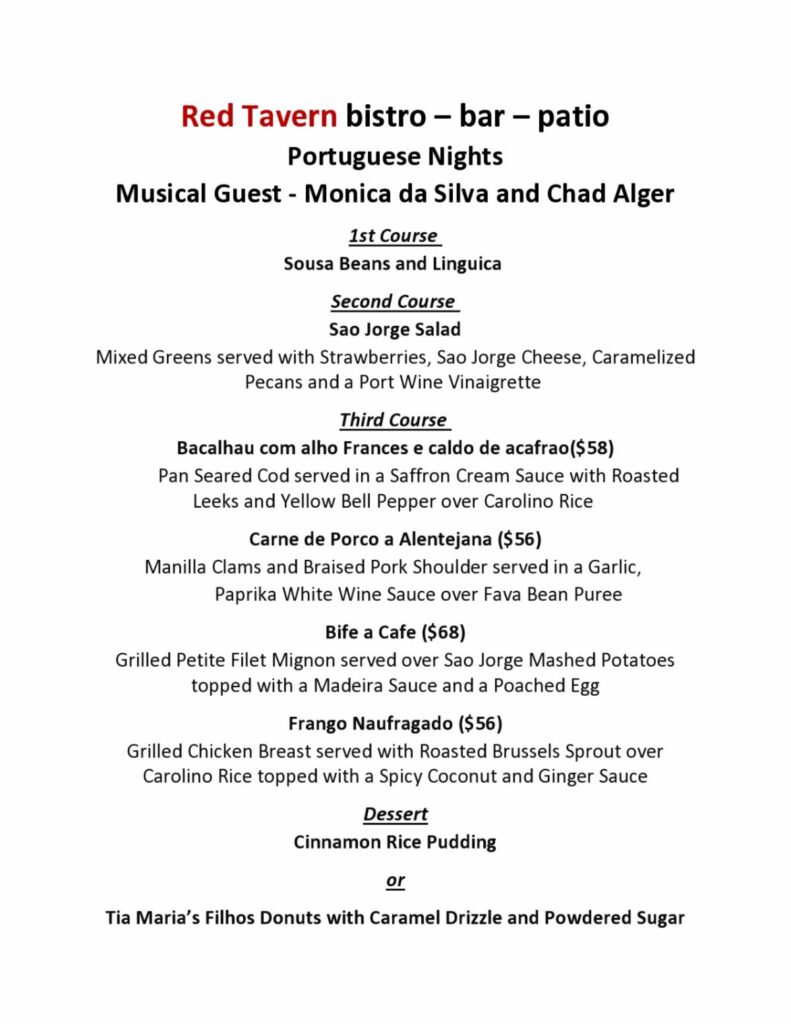 ---
Portuguese Nights